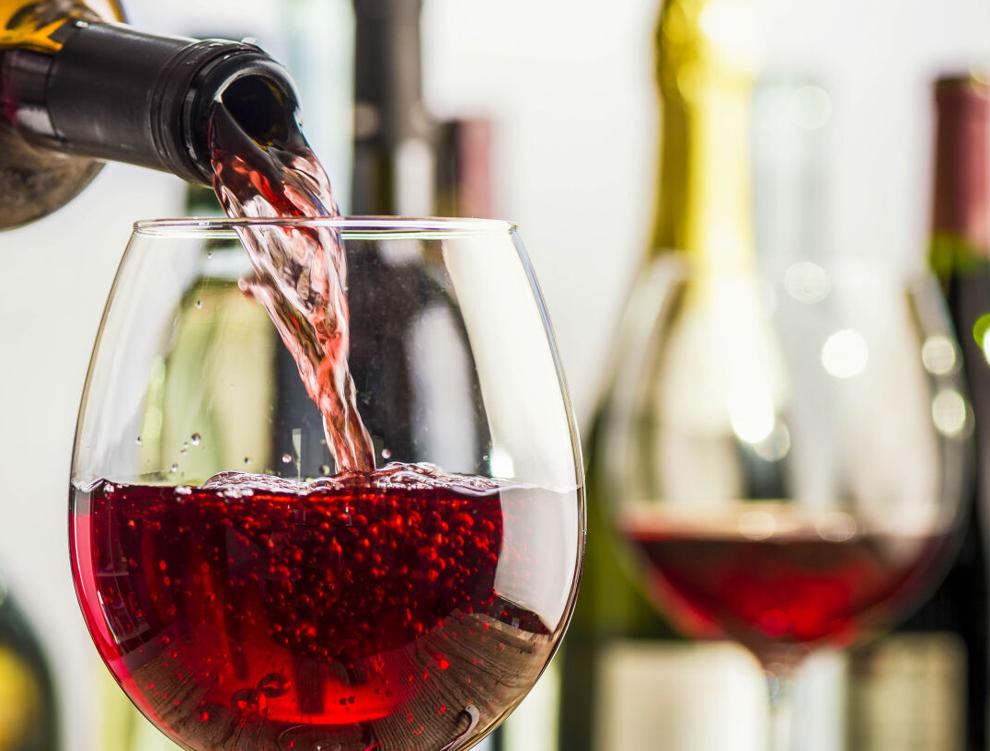 The holidays may be over, but food is a constant celebration in Baton Rouge.
What better way to brighten January than with food and wine pairings?
Reservations are open from 6pm to 9pm on Tuesday, January 10 at L'Auberge Casino & Hotel Baton Rouge, 777 L'Auberge Ave.
Tickets are $175 plus tax and gratuity for this four-course dinner by calling (225) 224-4142.
Sunday dinner
Tickets are on sale Friday, Jan. 13 from noon to 2 p.m. for the "Sunday Super" class at Red Stick Space Inc., 660 Jefferson Highway.
Join cooking instructor Lily Courtney for some cooking fun by learning to make several dishes in one cooking session that will cover your Sunday lunch – with time remaining.
This class is for participants ages 16 and up. Teens must be accompanied by an adult, and both teen and friend must occupy a classroom seat.
Tickets are $95 by visiting redstickspice.com/products/sunday-suppers.
Chefs R Us: Highland
Registration is open for Chefs R Us: Highland for ages 6 to 12 from 6 to 7 p.m. on Monday, January 9, at Highland Road Community Park, 14024 Highland Road.
Using basic kitchen tools and easy-to-follow recipes, Chefs R Us will offer fresh takes on classic food favorites, encouraging youngsters to experiment with new ingredients and create more nutritious culinary masterpieces that the whole family can enjoy. enjoy it
Classes are also scheduled for Mondays, January 23, February 13, February 27, March 13 and March 27.
register.brec.org/wbwsc/webtrac.wsc/search.html? A monthly class by appointment is $15. For more information, email [email protected]
Whiskey and cigars
Tickets for the 291 Whiskey and Cigar Dinner go on sale from 6 to 9 p.m. Tuesday, Jan. 10, at Beausoleil Beach Restaurant, 7731 Jefferson Highway.
Enjoy a seven-course meal by Executive Chef David Dickensaugh, paired with 291 Colorado whiskeys and cigars from Big Sky.
Tickets are $150 plus tax and free by visiting sevn.ly/xCNlzu82.
Camus wine pair
Reserve your spot now for the Caymus Wine Pairing Dinner on Thursday, January 19 at 7pm at Sullivan's Steakhouse, 5252 Corporate Blvd.
Enjoy a decadent, four-course tasting menu full of seasonal flavors, all perfectly paired with world-renowned wines from Camus.
Cost is $125 per person plus tax and gratuity. Spaces are limited, so reserve your spot on OpenTable by visiting opentable.com/booking/experiences-availability.
Drinking espresso
Reserve your spot at Espresso Brewing and Distilling on Saturday, January 21, at the YWAM Coffee School, 9010 Florida Blvd., Walker, from 9 a.m. to 5 p.m.
Learn how to dial in the grinder for the best espresso, espresso brewing and machine settings. Also, learn about milk fermentation and beverage production.
The cost is $150. Pre-registration and pre-payment are required by calling (985) 205-9479.
Music at La Divina
Reservations are open for sale by Ben Bell from 6pm to 8pm on Thursday, January 12, at La Divina Cafe, 3535 Perkins Road.
Enjoy the laid-back rockabilly vibe of Ben Bell & Friends with fine wines, beers, delicious food and gelato.
Reservations are free by visiting eventbrite.com/e/ben-bell-and-the-swinging-tikis-live-music-at-la-divina-thu-april-14th-6p-tickets-276271985947?.