Shanghai (Gasgoo) – HOZON Auto, the Chinese start-up company owning the new energy vehicle (NEV) brand NETA, launched a significant global technology brand, called "Haozhi" in Chinese, on November 21, indicating that the company has ushered in a new competitive era where technology systems are. highlighted
The Haozhi brand has three sub-brands that pivot around an intelligent supercomputer platform, an electric drive system and a range-extending system, respectively, with a host of cutting-edge technical products launched at once.
Haozhi Super Computing
To achieve advanced automotive intelligence, automakers should turn the distributed electric/electronic architecture (EEA) more centralized. The Haozhi supercomputing platform rides on a centralized computing architecture that can synergize four zone controllers and SOA (service-oriented architecture). Compatible with the models built on different vehicle platforms, the new supercomputer platform is expected to be installed in complete vehicles in 2024.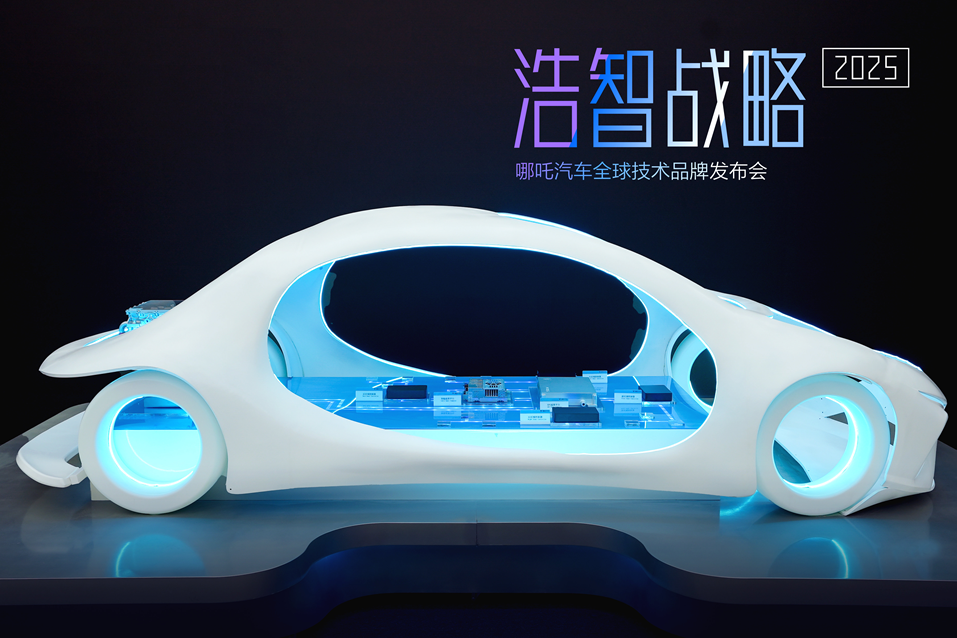 Haozhi central supercomputer platform; photo credit: NETA
Boasting a computing power of up to 1,000 TOPS, the Haozhi central supercomputer platform supports the 4-level autonomous driving capability, which integrates both intelligent driving and intelligent cockpit functions. With an internal storage of 8-64GB + 1TB, the new computing platform is capable of storing countless data including high-definition maps, audio and video entertainment, in-car big data, etc. Thanks to 18-channel camera access, it allows 8-megapixel cameras to realize panoramic, side, front and rear views, as well as indoor monitoring.
In addition, the Haozhi supercomputer platform will continuously adapt to users' behaviors and offer personalized services due to its deep self-learning ability. Powered by 5G TBOX, it enables device-cloud communications with high bandwidth and low latency, fast OTA updates, cloud-based deep learning and algorithm iteration.
The Haozhi supercomputer platform will be offered in two forms, of which the 1.0 will be used in the updated version of the NETA S, while the 2.0 is to power the models riding on the next-generation NETA platform.
Haozhi Electric Drive
Under the Haozhi Electric Drive sub-brand, HOZON Auto has launched an 800V SiC high-performance electric drive system that is composed of three parts: a SiC electric control unit, an oil-cooled flat-wire electric motor, and a high-tooth gear reducer. Featuring a highly integrated three-in-one design and an industry-leading fully integrated cooling circuit structure, the system is expected to be installed on complete vehicles next year.
Haozhi 800V SiC high-performance electric drive system; photo credit: NETA
According to the company's press release, the Haozhi 800V SiC high-performance electric drive system is available for both 400V and 800V platforms, and can offer vehicles a range of 200km with a 5-minute charging session. Its electric motor is able to pump out 250kW and 420 N·m, and operate at a maximum rotational speed of 21,000rpm. Based on the system, an electric vehicle (EV) can zip from 0-100 km/h in about 3 seconds with the loudness reduced by 5-8 decibels.
HOZON Auto said that it has already understood the capability of the previous internal R&D of 800V SiC electric drive system. The automaker revealed that it will release 135kW-270kW permanent magnet and asynchronous electric power systems in the future.
Haozhi Range Extender
The Haozhi three-in-one range extender has four technical features, namely compact design, lower cost, higher efficiency and lower noise. With a size 5-10% smaller than other extenders of the same level, it can be installed in such coupe models as the NETA S, which require greater requirements for the arrangement of the underhood space.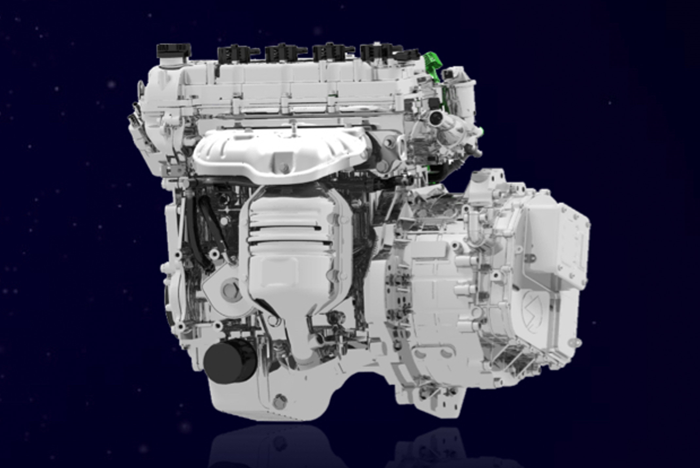 Haozhi range extender; photo credit: NETA
The newly launched extender features four powertrain solutions: all-electric, driven by range plus battery charging, driven by both range and batteries, and the "Safety Guard".
In particular, using the "Safety Guardian" mode, the range operates independently to ensure driving safety when faced with severe power shortage, extremely low temperature, malfunction during charging and discharging of batteries and other special situations.